Gareth Bale has, according to The Huffington Post, had his "trademark" heart celebration approved by the Intellectual Property Office as a registered trademark.
Bale, a star winger for Tottenham and Wales, registered the trademark below with the Intellectual Property Office earlier this year in a bid to capitalise on his commercial appeal and consequent commercial potential. He can now use the logo on classes 14, 18 and 25 of the IPO's list of goods, meaning that he can now use his logo on "precious metals", "jewelry", "leather imitations and imitations of leather" and "clothing, footwear and headgear". The logo is also apparently named "The Eleven of Hearts" – a reference to Bale's creation of a heart with his fingers after he scores a goal and the number of his shirt for Tottenham and Wales. The law firm Marks & Clerk apparently acted for Bale in his registration of the trademark (Trademark UK00002657917)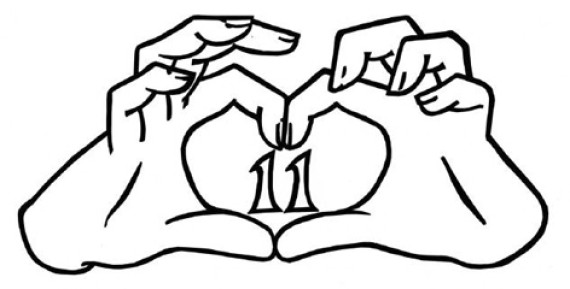 In a similar move, Alan Shearer (the former Newcastle and England centre-forward) had his one-handed salute registered as a trademark at the Intellectual Property Office.
Nigel Currie, director of sports marketing agency brand-rapport, said: "The possibilities are huge for Gareth Bale. Once he has that right he can cash in on it and become a more well-known player. A third of his overall income could be made from his image rights, potentially up to £3million a year."
Chris Hadrill, an employment law solicitor at Redmans, commented: "Image rights – and therefore trademarks – are extremely big business for high-profile industries such as the sports industry, music industry and film industries, among others. It will probably be common for well-known goal-scorers in the Premier League to attempt to profit from their trademark celebrations in the future and we may see a slew of such applications to the Intellectual Property Office in the coming years."
Redmans Solicitors are settlement agreement solicitors and employment law solicitors based in London